Humane Skunk Control & Removal

The striped skunk is a boldly colored nocturnal animal whose glands hold about a tablespoon of musky smelling methyl mercaptan. This is enough to allow the skunk to spray five or six times. It stamps its feet, growls, hisses, turns its back, and raises its tail straight up when it is about to spray. It can spray up to 15 feet and the smell can carry a mile.
 
 
Identification
The basic color of skunks is black and white. Other colors, such as brown and red, have been observed both in the wild and as a result of domestic breeding. The typical pattern seen in striped skunks is the white "V" down the back and a white bar running between the eyes from the forehead to the middle of the rostrum. Color pattern in wild skunks is highly variable and can range from completely black to completely white (non-albino).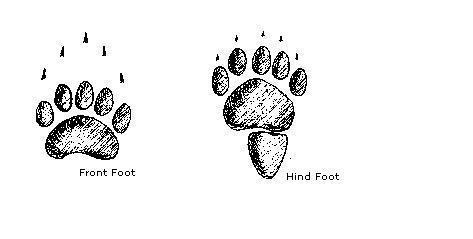 Skunk Damage
Skunks become a nuisance when their burrowing and feeding habits cause problems for humans. They may burrow under porches or buildings by entering foundation openings. Skunks dig holes in lawns, golf courses and gardens searching for grubs found in the soil. Skunk holes appear as small cone-shaped holes or patches of up-turned earth 3 to 4 inches in diameter.
In agricultural areas, skunks damage can be identified in various ways. Skunk damage to corn is characterized by damage to lower ears while the stalks remain standing. When skunks kill poultry, they usually only take one or two individuals at a time and do not generally climb fences. Eggs are usually opened on one end with the edges crushed inward.
Skunk Control
Preventative measures include Exclusion*. Control methods include Live Trapping*, Licensed Trapping*, Physical Capture*, Shooting*, Relocation*, and Destruction of the animal.
*For a detailed definition of each control method please see Animal Wildlife Control Services & Solutions »
 

Please note that, in contrast to almost all other Ontario animal control operations, as a licensed furbearer trapping company we are able to employ all of these control methods INCLUDING relocation or permanent removal of captured moose.
 

Skunk Breeding
Skunks usually have from 2 to 12 offspring (striped skunks are the more prolific). Kits are born around the end of April through early June, possibly earlier for stink badgers. Breeding usually occurs in February and March. Striped skunks may have a short period of delayed implantation if they breed early.