Hawkeye News & Bulletins
Hawkeye in the News
Bomber, The Eagle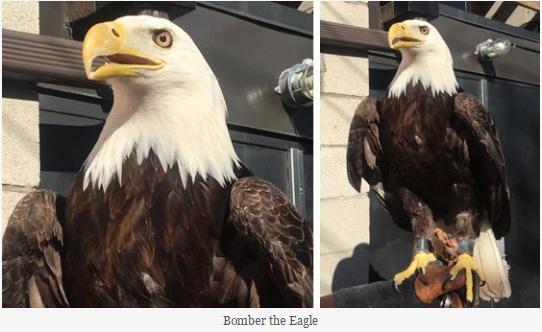 Dan from Hawkeye Bird and Animal Control has brought his friend "Bomber" to South Bayview this evening. Dan and Bomber are here at The Smokin' Cigar at 1540 Bayview for the "Alec Bradley 5 Cent Cigar Night", an invite-only event with Alec Bradley cigars (of course), food served by the one and only Andy Elder from Grilltime and entertainment. Hawkeye is a company that provides birds of prey for film & television, commercials and special events. Nice to meet you Bomber!
Why you should you be concerned about RABIES in RACCOONS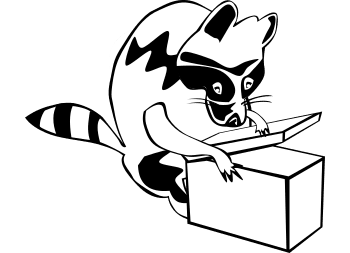 Why you should you be concerned about RABIES in RACCOONS
Hawkeye Bird and Animal Control Inc. cares about your family's welfare. We service Hamilton, Burlington, the Golden Horseshoe and surrounding areas for bird, animal and wildlife control. We will make sure your residence, business, industrial or commercial property is wildlife proofed.
Recently quoted in the Hamilton Spectator, Dan Frankian of Hawkeye Bird and Animal Control said: "We are going to make the pre-exposure vaccine compulsory for all staff; the last thing we want is for my staff to be affected."
The number of documented cases of raccoons having rabies in the Greater Hamilton area of Ontario has grown to 60 and counting since December 2015. Twenty-Four skunks have also been identified in this area along with two fox in Perth County. This is not only a threat to the raccoon population but has a large impact on people, homes and businesses.
This job is for the birds
Waterloo Region Record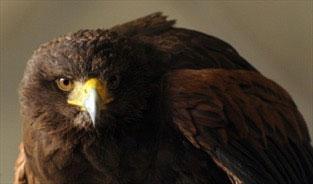 One of Hawkeyes bird control technicians was featured in the Odd Jobs Series, an occasional feature in The Record, written by Greg Mercer. It features local people that have unique and interesting jobs. Hawkeyes bird control technician is a falconer.
Outdoor Adventure Show 2016
Hawkeye at the Outdoor Adventure Show Toronto
International Center, Mississauga ON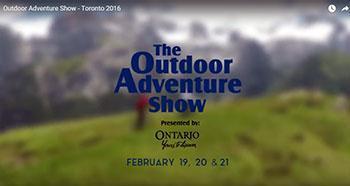 February 19 – 21, 2016 Hawkeye Bird and Animal Control created quite a draw at the Outdoor Adventure Show. Dan Frankian and Team were there promoting their Falconry for a Day Experience where you can visit Hawkeye and spend the day flying a bird of prey. In tow were 2 falcons, and a Eurasian Eagle Owl putting on quite a show for visitors.
Photo Shoot with Drake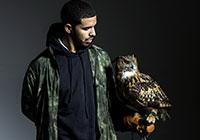 Photo Shoot with Drake for the 150th Issue of the magazine XXL
One of our Owls 'Boo' had the opportunity to pose for the 150th Issue of XXL with famous Toronto born and raised hip hop/R & B singer Drake. It was a unique experience for Hawkeye Team. Boo is developing quite a repertoire for appearances at events, shows, and now working with the stars.
Hawkeye supports Reach for the Rainbow at their Crystal Ball Gala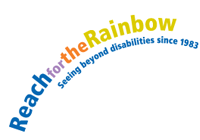 Dan Frankian along with his team of birds from Hawkeye are proud supporters of Reach for the Rainbow, a non-profit organization who helps children and youth with disabilities integrate into mainstream society through summer camps throughout Ontario.