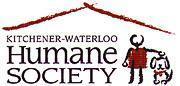 ... It is in this spirit that I would wholeheartedly like to thank Hawkeye Bird and Animal Control Inc. for your ongoing support and volunteer work with numerous injured birds of prey, being their ambulance, providing care, and if required, investing several thousand of your money with the Small Animal Clinic at the University of Guelph...read more »


Teacher, GARY ALLAN HIGH SCHOOL - Milton
What a wonderful presentation Hawkeye gave to our students, and what a great way to find out what is involved in your line of work. Your representative was very organized, and gave a broad overview of the activities she performs on a daily basis. It was fascinating to hear about everything! The students were really focused on what she had to say and absolutely loved being able to feed Clara! It was truly an amazing experience for them.
Thank you so much for making the arrangements to visit the school. It was very educational, and a lot of fun! Hopefully we will be able to have you visit again in the upcoming school year.
O&M Site Operations Supervisor
Barb Wise from Hawkeye was great and, at first from the ground she believed it was a Coopers Hawk but then after catching and looking at its feathers underneath determined it was a Merlin Hawk. We strung up invisible netting in the prototype area and were very lucky that it flew into this netting, then the plant erupted into applause, and we released it out back and it flew away completely unharmed...
Engineering and Maintenance Manager
"It has been almost a year since you installed the new protective netting to keep the birds away, and let me tell you that we are pleased with its performance. The systems that you used are very effective."
Director of City Administrative Services
"Hawkeye implemented a bird control program that moved over a million starlings with birds of prey and a host of other methods. These birds were causing a health & safety concern in the City of Brampton in residential neighbourhoods. Hawkeye was successful, discreet and a pleasure to work with."
Operations Manager, Frozen Food Industry
"Hawkeye was contracted to review and resolve seagull issue we had at our food processing facility. Dan Frankian and his team came down and assessed the situation and quickly made several recommendations. Within one week provided us with a plan that was quickly implemented. The seagulls quickly disappeared."
"The biggest gain was from company auditors and the Canadian regulatory agencies approval and satisfaction. I strongly recommend Hawkeye to anyone who has a bird control problem."
Resident
"I would like to thank you for sending the article and for the extremely helpful manner in which you and other Hawkeye staff responded to my problem. Its rare these days to find commercial firms that are willing to take time to assist with problems of this nature, and I very much appreciate your efforts"
Property Manager
"Your quick response to the "goose attacks" made quite a number of people happy and saved injury to our tenants. We are not aware of any other service which would be able to help us solve our bird problems in such an effective manner."
University Superintendent
"I would like to thank you for the exceptional service you provided in the summer with regards to pigeon control on the campus. I found your service to be economical, efficient, discreet and effective."