Toronto Neighbourhoods with Specific Bird and Animal Control Problems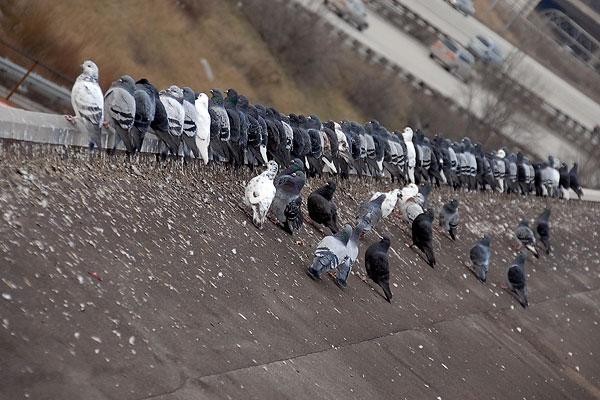 Hawkeye Bird & Animal Control provides services for your local neighbourhood in Toronto for pest bird and animal wildlife control and removal. Toronto is a thriving metropolis with a downtown core of corporate offices and high rise condos, neighbourhoods with older homes, mature trees and a beautiful waterfront. Home to many attractions like the Rogers Center where the Blue Jays play, Air Canada Center, home of the Maple Leafs, CN Tower, Casaloma, Harbourfront Center and the Ripley's Aquarium. Billy Bishop Airport is located on one of Toronto's Islands right on Lake Ontario adjacent to the Leslie Street Spit, a magnificent bird watching spectacle within Tommy Thompson park due to the significant number of migratory birds that stop over each year. Toronto is not just a mix of concrete and high rises, but also has a significant number of parks and green space including Allen Gardens, Trinity Bellwoods Park, Sunnybrook Park, High Park, Bluffs and so many more. With a population of 6 million and unique makeup of landscape, it is no surprise that it is home hundreds of thousands of birds, animals and wildlife.
Neighbourhoods of Toronto and the wildlife that cause problems:

Yonge and Eglinton

Sunnybrook / Bridle Path
This is a migratory path for a number of birds, specifically starlings. Starlings are attracted to large forested growth, trees with heavy canopies

Leslie Street Spit / Tommy Thompson Park
Although a famous bird watching park for thousands of migratory birds, a truly unique area of Toronto, this area is also plagued with pest birds like gulls, cormorants, pigeons, geese

Little India, Gerrard Street
Little India has a lot of older retail stores which attracts a large pigeon population to rooftops, window a/c units, building ledges and signage
There is ample food which makes them hard to remove and control these pigeons.

Waterfront (Harbour Front)
Toronto's waterfront is a mix of parks, industry and marina's. Canadian geese love these areas along with gulls (seagulls).
Other pest animals include raccoon, beaver, deer, coyote and fox.

Danforth
With large retail area found in older buildings along the Danforth, pigeons and other pest birds are attracted to storefront signage and ledges
Older homes, aging decks and sheds provide easy opportunities for raccoons, skunks and squirrels to find homes to raise thier young

Beaches
The Beaches area of Toronto has a wide variety of pest animals, birds and wildlife
Coyotes continue to find food sources in this area with food left out for other animals. Attacks have been reported on small dogs and cats
Mature trees with large, overhanging branches provide pathways to attics of the older housing stock. This are ideal conditions to attract raccoons, skunks and squirrels into this area...and into your attic!
Mature, deciduous trees provide perfect shelter and food sources for large populations of squirrels

Markham / North Toronto
This area of the city has a lot of flat roof style homes, larger backyards, sheds and buildings, the perfect nesting grounds for gulls and pigeons.
Raccoons present an issue in Markham as well. Read more »

West Toronto / Etobicoke
In Etobicoke we see a lot of older neighbourhoods, homes and mature trees. Like similar areas, raccoons, skunks and squirrels are the most common pest animals
Airplanes and airports are in danger of bird strikes due to the high number of flat roofs on buildings and industrial environment, attracting gulls (seagulls) and other pest birds. Bird strikes can result in significant plane damage and can result in serious and fatal collisions
Scarborough
Call us if you need raccoons removed from your deck, your attic, outdoor buildings such as sheds or garages, your roof, or your yard. We also offer cleaning of animal and bird feces.
These are just a few of the common pests you may find in your Toronto neighbourhood. Our specialists are available for all your animal, bird and wildlife control needs. We provide residential, commercial and industrial services. Whether it's a raccoon under your deck in Cabbagetown, or pigeons nesting on your office building in the financial district, Hawkeye has you covered.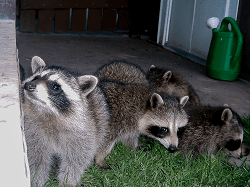 At Hawkeye we use multiple tactics to permanently and humanely resolve your problem. Under the licences that Hawkeye possesses, we can remove pest bird or animals from your location and humanely euthanize if necessary, a distinct difference in licencing permits that Hawkeye holds compared to many other animal control companies. Check out our animal or bird specific navigation on our website to find more about your pest or give us a call to book a free consultation to investigate the problem for you.
Or bird and animal removal services are available in every Toronto neighbourhoor including:
Yonge and Eglinton – Willowdale – Sunnybrook/Bridlepath – Leslie Street Spit/Tommy Thompson Park –Cabbagetown – Corktown – Distillery District– Little India, Gerrard St. – Waterfront/Harbour Front – Danforth–Beaches – The Annex – Rosedale – Leaside – Mimico - Yorkville - Markham – North Toronto – West Toronto –Etobicoke – East York – North York, Scarborough, and more...
Toronto Location Address:
1 Hycrest Ave #704,Toronto, ON M2N 6V8