2023 Still Shoot
Photographer Peter Andrew Luztyk captured our "Tank" (Subarctic Great Horned Owl), "Carmen" (Harris Hawk), and "Tilley" (Weimaraner) for Porch Modern - an antique furniture store in Toronto.
2019 Curiosa Promotional Video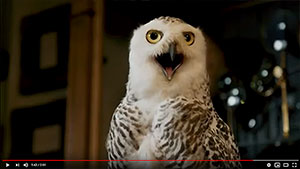 Watch 'Elisa', our 2 year old female Snowy Owl in this magical commercial complete a "Fly from point A to point B" command...
2018 Tourism Saskatchewan Advertising Campaign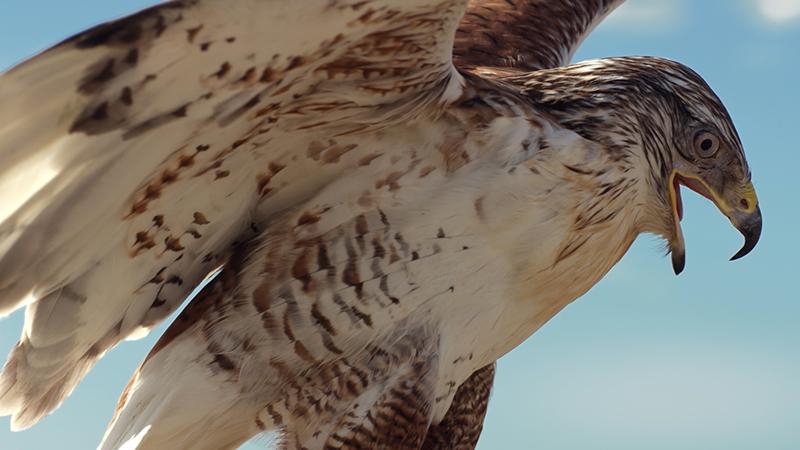 Hakeye's owner and falconer Dan Frankian brought a Ferruginous Hawk (native to the prairies) to the production of the 2018 Tourism Saskatchewan and RCMP advertising campaign.
View Video » | View still photographs »
Crown Royal Canadian Whiskey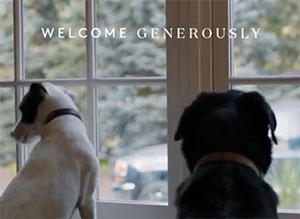 We are proud of the work our dogs Winnie and Tate have done for TV and film, but this commercial is particularly special to us. As a Canadian Forces veteran, Hawkeye's Dan Frankian knows the importance of a warm welcome home after deployment, and wishes for one for all of our troops.
Canadian Tire Christmas Commercial with Peregrine Falcon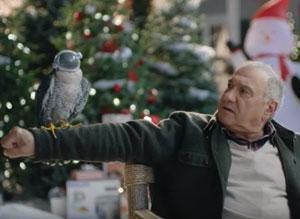 In this comical Canadian Tire Christmas commercial, you see our Peregrine falcon landing and remaining on the arm of the actor
Dog food commercial "Cesar" pet food
Auditions with talent: Dog to jump up next to talent on chair and make believe it's Friday night and talent is settling in and watching TV. Hawkeye dog handler and dog on scene.
Big screen TV Panasonic commercial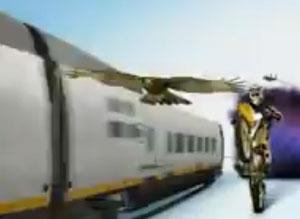 Bird of Prey flying at viewer
Discovery Channel - Still Shoot
Chatsworth studios - Billboard campaign for leather manufacturing
Blockbuster Commercial - Still Shoot
Spaniel "Cody" - still shoot with actors