Hawkeye in the News
Hawkeye falconer Dan soars into East York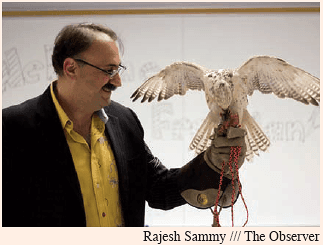 Students at Centennial College's East York campus readied their cameras for the moment when Dan Frankian would open up his mysterious box to show them what he had inside.
On top of the metal box was a plastic dish and a pair of brown leather gloves, but inside was something special: A one-and-a-half-year-old falcon named Jerry.
Coyote concerns prompt public meeting
Original Article:
Beach Metro Community News, March 19, 2013 [Bill McLean]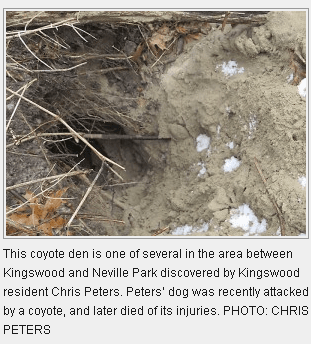 The Neville Park/Kingswood coyote – or coywolf – or Eastern Coyote – will be the focus of a community meeting March 19, from 7 to 9 p.m. (doors open at 6:30 p.m.), at the Beaches Rec Centre, 6 Williamson Rd. Area residents have been asked by Toronto Animal Services (TAS) not to feed the creature and to report anyone they might see feeding it. It is becoming socialized to people and acting more bold around humans in the neighbourhood (coyotes in the area have already attacked several dogs, and killed two).
Toronto man wakes up to find family of squirrels on his balcony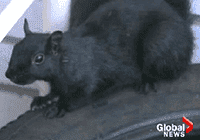 Mon, Jul 22nd 2013
Seems those bright eyed & bushy tailed rodents aren't happy staying put in their trees – they've found the perfect urban escape – high up in high-rise buildings. Minna Rhee speaks with Dan Frankian of Hawkeye Animal Control in Toronto.
Hawkeye for the Pest Guy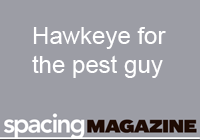 George Costanza on the TV show Seinfeld has a deal with the pigeons: they get out of his way, he looks the other way on statue defecation. Torontonians, too, have to make deals with birds, who tend to crowd the city. Luckily for us, Dan Frankian, founder of Hawkeye Bird Control, is negotiating a new contract.