Hawkeye bird and animal removal news update bulletins
Baby Hawks released in Scarborough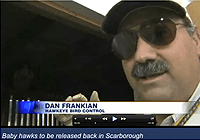 City News' Audra Brown tags along as Dan Frankian of Hawkeye Bird Control Inc. releases previously caught and removed baby hawks back to a Scarborough waste transfer station.
Bald Eagle Demonstration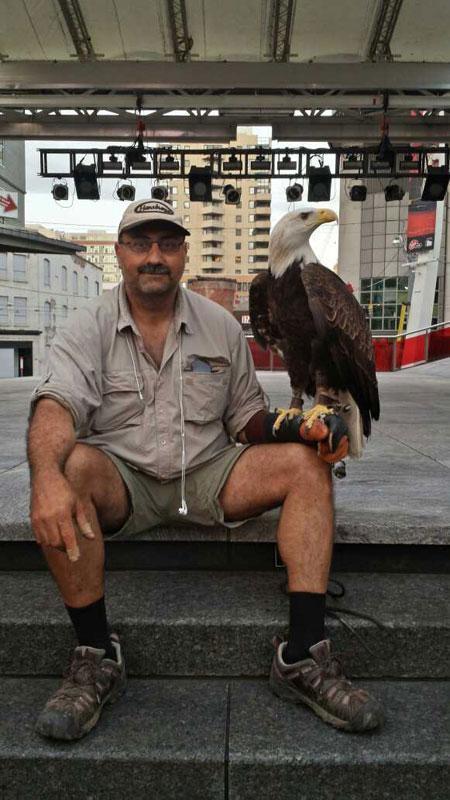 Hawkeye's Dan Frankian at a US Government demonstration in Dundas Square, Toronto:
Hawkeye at the Indie 88.1 Studio
Hawkeye's contribution to "Hawktober"... a visit to the Indie 88.1 FM Radio's studio in Toronto and an interview.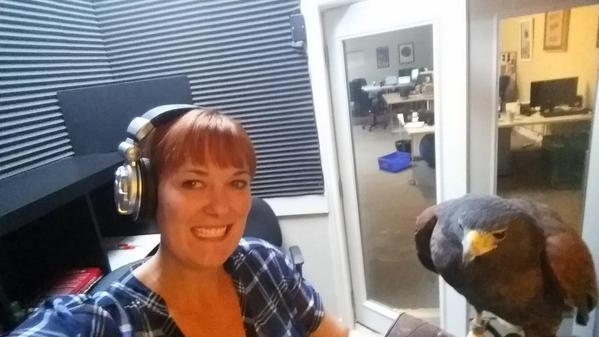 Hawkeye speaks to The Eyeopener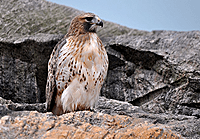 They've been watched and photographed, perched on Kerr Hall's clock tower or eating a squirrel atop a lamppost. Ryerson is home to the majestic red-tailed hawk, a lot of them, and there is nothing to fear.
Red-tailed hawks "pose no threat to students" and are indicators of a healthy ecosystem, said Dan Frankian, founder of Hawkeye Bird and Animal control.
BBB A+ Rating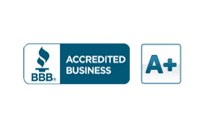 BBB Accreditation
A BBB Accredited Business since 31/01/2014
BBB has determined that Hawkeye Bird & Animal Control Inc meets BBB accreditation standards, which include a commitment to make a good faith effort to resolve any consumer complaints. BBB Accredited Businesses pay a fee for accreditation review/monitoring and for support of BBB services to the public.
The Dodos visit Hawkeye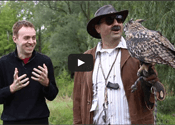 Toronto based Video comedian, writer and co-creator of Dukes of DodoMark Cotoia visits Hawkeye Bird & Animal Control and has a close encounter with Boo.