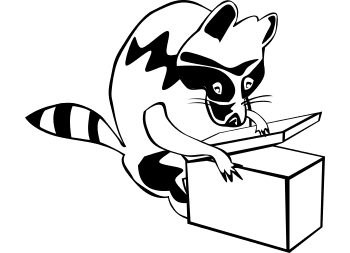 Why you should you be concerned about RABIES in RACCOONS
Hawkeye Bird and Animal Control Inc. cares about your family's welfare. We service Hamilton, Burlington, the Golden Horseshoe and surrounding areas for bird, animal and wildlife control. We will make sure your residence, business, industrial or commercial property is wildlife proofed.
Recently quoted in the Hamilton Spectator, Dan Frankian of Hawkeye Bird and Animal Control said: "We are going to make the pre-exposure vaccine compulsory for all staff; the last thing we want is for my staff to be affected."
The number of documented cases of raccoons having rabies in the Greater Hamilton area of Ontario has grown to 60 and counting since December 2015. Twenty-Four skunks have also been identified in this area along with two fox in Perth County. This is not only a threat to the raccoon population but has a large impact on people, homes and businesses.