Hawkeye in the News
Outdoor Adventure Show 2016
Hawkeye at the Outdoor Adventure Show Toronto
International Center, Mississauga ON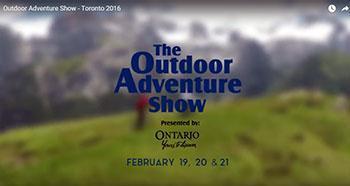 February 19 – 21, 2016 Hawkeye Bird and Animal Control created quite a draw at the Outdoor Adventure Show. Dan Frankian and Team were there promoting their Falconry for a Day Experience where you can visit Hawkeye and spend the day flying a bird of prey. In tow were 2 falcons, and a Eurasian Eagle Owl putting on quite a show for visitors.
Photo Shoot with Drake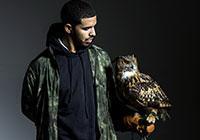 Photo Shoot with Drake for the 150th Issue of the magazine XXL
One of our Owls 'Boo' had the opportunity to pose for the 150th Issue of XXL with famous Toronto born and raised hip hop/R & B singer Drake. It was a unique experience for Team Hawkeye. Boo is developing quite a repertoire for appearances at events, shows, and now working with the stars.
Hawkeye supports Reach for the Rainbow at their Crystal Ball Gala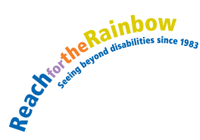 Dan Frankian along with his team of birds from Hawkeye are proud supporters of Reach for the Rainbow, a non-profit organization who helps children and youth with disabilities integrate into mainstream society through summer camps throughout Ontario.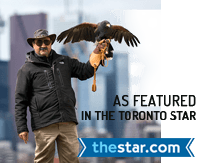 This Hawkeye is an Avenger…
Toronto Star's Front Page Article features Hawkeye's Dan Frankian and Harris Hawk "Clara". Mr. Frankian talks about the fight against pigeons (and other birds) in his efforts to provide effective Bird Control for the City of Toronto - and the role of his birds of prey.