Hawkeye in the News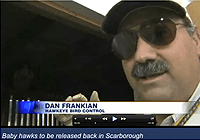 City News' Audra Brown tags along as Dan Frankian of Hawkeye Bird Control Inc. releases previously caught and removed baby hawks back to a Scarborough waste transfer station.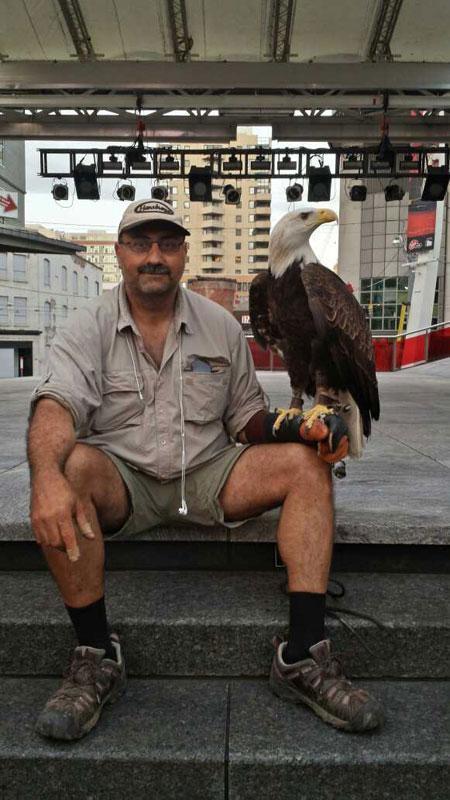 Hawkeye's Dan Frankian at a US Government demonstration in Dundas Square, Toronto:
Hawkeye's contribution to "Hawktober"... a visit to the Indie 88.1 FM Radio's studio in Toronto and an interview.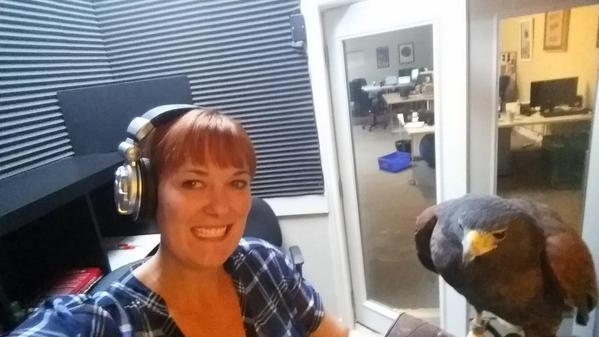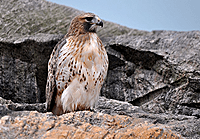 They've been watched and photographed, perched on Kerr Hall's clock tower or eating a squirrel atop a lamppost. Ryerson is home to the majestic red-tailed hawk, a lot of them, and there is nothing to fear.
Red-tailed hawks "pose no threat to students" and are indicators of a healthy ecosystem, said Dan Frankian, founder of Hawkeye Bird and Animal control.