Hawkeye in the News
Toronto Humane Society Investigated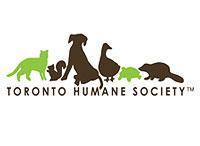 Toronto Humane Society documents obtained by the Star appear to show the THS has violated provincial regulations by releasing wildlife captured in Toronto to the Newmarket-area farm of a board member.
Under Ontario rules for authorized wildlife custodians such as the THS, rehabilitated adult wildlife must be released a maximum of one kilometre from the site of its capture, "immature" wildlife a maximum of 15 kilometres. But according to kennel cards obtained by the Star, three raccoons captured in downtown Toronto in 2007 were released to "Bud's farm"– the farm of board member Bud Walters.
A THS employee who requested anonymity also provided kennel cards to the Star for other animals he said were released to Walters' farm, including a sparrow, an owl and squirrels.
Those cards did not say "Bud's farm" on them, the employee said, because THS managers asked employees to throw cards for such animals in the garbage knowing that the Ministry of Natural Resources might inspect them if they were kept.
The ministry executed a search warrant at the THS facility on River St. on Tuesday morning.
Natural Resources Minister Donna Cansfield said the warrant targeted the log books in which information about release locations is stored.
"They have to have accurate recordkeeping practices," Cansfield said.
She did not allege any recordkeeping impropriety, saying it was too early in the ministry investigation to know if the THS had violated any regulations.
Cansfield warned, however, that the ministry could revoke the THS's wildlife custodian authorization if major breaches of any type were found.
Reached at his home in Toronto, Walters readily acknowledged that raccoons had been released on his farm. He said, however, that it had not happened recently.
"It has happened in the past, but a long time ago," he said.
Told that cards appeared to show that raccoons were released on his farm in 2007, Walters said: "Not to my knowledge. But that doesn't mean it didn't happen, because they have access here any time they want. Heavens, I don't lock things up. It's all forest, 90 acres of forest. I've got three ponds – it's a perfect spot for animals."
Walters, 85, struggled with his memory during the evening telephone interview, at one point having difficulty recalling that the three-minute conversation was about raccoons.
Told that raccoon releases at his farm would violate provincial regulations, he said, "I don't know anything about that, anyway."
THS acting president Bob Hambley referred questions to spokesman Ian McConachie, who did not respond to requests for comment. It is not clear why the THS would release raccoons so far outside of the maximum distance allowed, though some in the wildlife rehabilitation field have criticized the limits as overly restrictive.
According to the kennel cards, raccoons released on Walters' farm were captured at Gerrard St. E. and Broadview Ave., Queen St. E. and Sumach St., and at Queen St. E. and Boston Ave; two other cards which said "Bud's farm" did not have capture information. Newmarket is approximately 50 kilometres away from downtown Toronto.
Ministry conservation officers removed all animals from the THS wildlife centre on Monday. On Tuesday, Cansfield became the first McGuinty government official to reprimand the beleaguered THS, criticizing its officials for confining a red-tailed hawk to an insufficiently large cage.
The hawk was one of eight animals, including two painted turtles, a mallard duck, a mourning dove and a sparrow, taken from the THS to the Toronto Wildlife Centre in Downsview Park.
"A hawk needs space," Cansfield said. "It can't be confined to a small cage."
The wildlife centre comprised a tiny fraction of THS operations, housing fewer than 10 of more than 1,000 animals. It has been the target of frequent criticism since its founding in the mid-1980s.
In 2006, a former veterinarian, a former veterinary technician and an official at an outside rehabilitation agency told the Star that conditions at the centre were poor. On Tuesday, Nicole Richer, a trained wildlife rehabilitator who spent two months at the centre before she was dismissed, said "everything was wrong, everything."