Established in 1944, The International Civil Aviation Organization (ICAO) is a specialized agency within the United Nations that manages the Convention on International Civil Aviation (or the Chicago Convention). It works collaboratively with the 191 member states associated with the convention to develop international civil aviation Standards and Recommended Practices (SARP's). In aims to develop policies, "in support of a safe, efficient, secure, economically sustainable and environmentally responsible civil aviation sector." Through the development of these SARP's and policies, members can ensure that their local aviation standards comply to these international guidelines.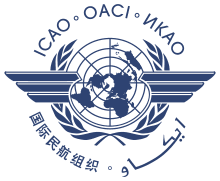 ICAO's Vision:
"Achieve the sustainable growth of the global aviation system."
ICAO's Mission:
"To serve as the global forum of States for International Civil aviation. ICAO develops policies and standards, undertakes compliance audits, performs studies and analyses, provides assistance and builds aviation capacity through many other activities and the cooperation of its member states and stakeholders."
ICAO, in partnership with Airports Council International (ACI) is hosting the Wildlife Strike Hazard Reduction Symposium on May 16-18th, 2017 at their headquarters in Montreal, Canada. This symposium will help to increase the international awareness on the risks of wildlife strikes in aviation. Hawkeye's Dan Frankian will be attending to speak about the use of Falconry to prevent bird strikes.
References:
http://www.icao.int/about-icao/Pages/default.aspx
http://www.icao.int/about-icao/Council/Pages/vision-and-mission.aspx