Hawkeye in the News
How to raccoon-proof your home
COURTNEY SHEA
Special to The Globe and Mail | Original article »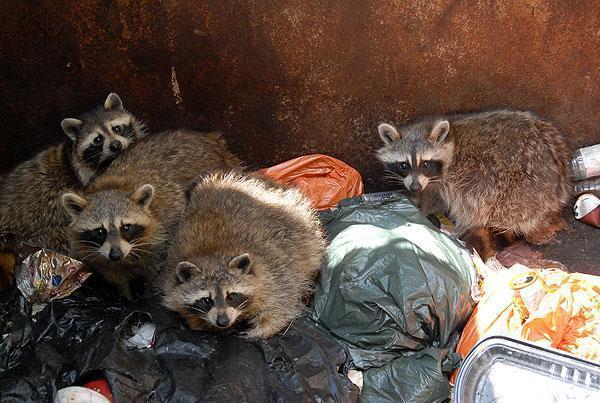 Raccoons have been hot news lately, following animal-cruelty charges against a Toronto man who allegedly took pest control into his own hands, attacking baby raccoons with a shovel. Extreme measures to be sure, though anyone fighting a critter invasion can relate to the frustration. Here, we offer some less aggressive (and entirely legal) solutions for getting rid of the garbage-eating invaders in your life.
Learn about preventative raccoon control and how Hawkeye can help protect your property »
This job is for the birds
Waterloo Region Record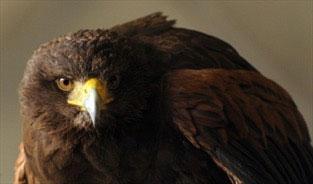 One of Hawkeyes bird control technicians was featured in the Odd Jobs Series, an occasional feature in The Record, written by Greg Mercer. It features local people that have unique and interesting jobs. Hawkeyes bird control technician is a falconer.
Quote:
This story starts an Odd Jobs series, an occasional feature in The Record on local people with interesting and unusual jobs. Today's profile is of Julia Staines, a bird control technician for Hawkeye Bird and Pest Control who works at the Region of Waterloo landfill.
WATERLOO — Julia and Honey are riding in a black Toyota Tundra pickup, their eyes scanning the skyline.
It's late morning at the Region of Waterloo landfill on Erb Street in Waterloo, and a biting November wind is whipping up litter and a faint whiff of rotting garbage. But Julia and Honey don't mind the cold, or the steady stream of trucks rumbling by.
They're here to work.
The driver, Julia Staines, is a 32-year-old bird control technician. Her partner, Honey, is a four-year-old Harris hawk, a trained bird of prey used by the regional landfill to control bird populations.
About three days a week, the pair patrols the local garbage dump, working eight-hour shifts to chase away the hundreds of gulls and crows attracted by the veritable feast thrown in the trash by Waterloo Region's residents.
Staines works with a whistle, starter pistol, leather falconry glove and a bag full of quail meat. Honey works with her talons, sharp eyes and a natural ability to hunt.
Although Honey can easily catch and kill gulls or crows, she doesn't always have to — just having her around is enough to scare the birds away. Even the sight of her owner's black pickup truck is enough to convince the gulls to leave.
Homeowner plans anti-raccoon rally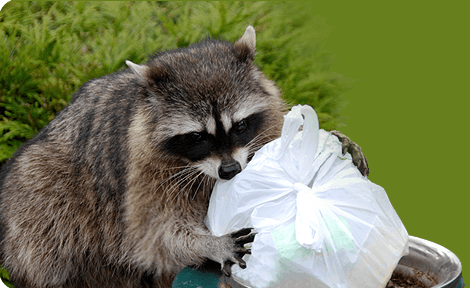 TORONTO - Jack Fava doesn't condone violence to raccoons, but he is fed up with the damage they leave behind.
Fava owns a house on Symington Ave., two blocks from where two baby raccoons were beaten to death and another severely injured Wednesday in an incident that has seen a homeowner charged.
Since Fava moved into his home in 1998, the dark-eyed bandits have been destroying his property.
Coyote sighting in Cabbagetown
Coyote spotted near downtown Toronto, prompts warning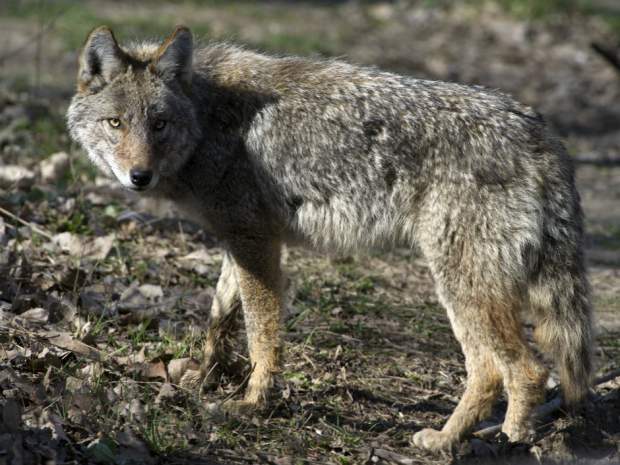 A large coyote roaming through Cabbagetown on Sunday prompted police to issue a public safety alert, warning residents to keep close watch on their children and pets.
The animal was spotted by locals in the Sackville and Carlton Streets area, just west of Riverdale Farm, on Sunday morning. Police responded and saw the animal, but it fled into a ravine near Wellesley Park.