In Ontario, becoming a falconer is a highly-regulated process that ensures that the tradition and sport of Falconry is maintained to a high level of safety and standards. To become a falconer, you will need to get a Small Game Hunting License and an Apprentice Falconry Licence, both from the Ontario Ministry of Natural Resources and Forestry. These allow you to work as an apprentice with a Falconry club and a licenced Falconer who has held a General Falconry licence for no less than 5 years. This apprenticeship begins a 15-month apprentice which must include two autumn hunting seasons. You are allowed to own one native bird while undertaking your falconer apprenticeship.
Once you have completed the apprenticeship requirements, you can apply for your General Falconer Licence and increase your birds of prey to a maximum of three. Becoming a falconer means more than just getting your licence. Training and caring for birds of prey is a major commitment. It takes a lot of practice and attention to detail to ensure the birds are well cared for. You will need space to fly your birds for a few hours each day to keep them exercised, and proper housing facilities (aviaries) for the birds to keep the birds comfortable and healthy.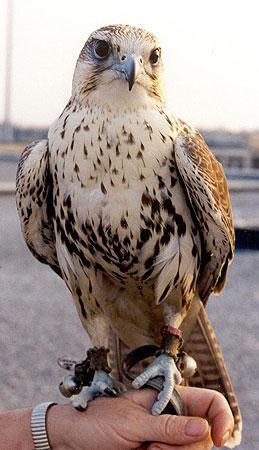 The use of falcons for bird and animal control protect many lives every day at airport by controlling nuisance birds and preventing dangerous bird strikes with airplanes. To work at an airport, or for other commercial falconry applications in Ontario, you need to have your Commercial Falconry Licence, and other special insurance and training depending on the industry. To obtain this licence, you must have either held a General Falconry Licence for 5 years or demonstrate that you have been keeping birds of prey for a period of 5 years prior to applying for the licence. You will also require a valid small game hunting licence.
For more information on this please visit:
https://www.hawkeye.ca/blog/562-is-falconry-legal-in-canada-learn-about-hawkeye-s-falconry-experience
Related Articles: How to become a Falconer in Florida
To get a taste of being a falconer visit our Falconry Experience »